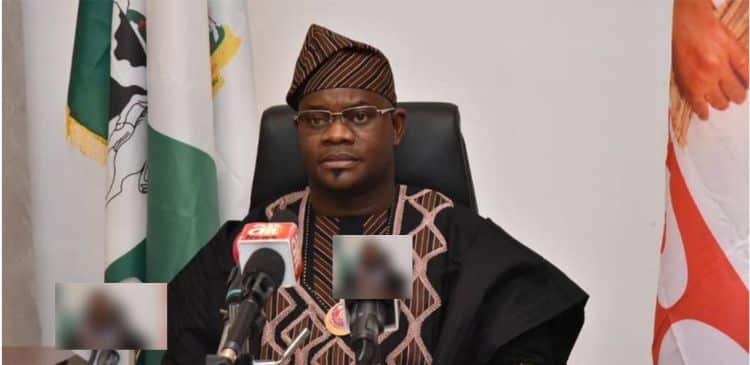 BY GODWIN OBI
Kogi State Governor Yahaya Bello says, the contentious issues that have kept Nigerian students out of the classrooms for five months are unpalatable and promised to lead other Nigerian governors to negotiate the issues at stake.
Speaking when he received a letter of protest from the Kogi State Council of the Nigeria Labour Congress, Yahaya Bello, said the action of the Organized Labour was justified.
The Organized Labour and its affiliate unions had marched peacefully to the Kogi State Government House, where they presented their protest letter, in solidarity with ASUU, to the state government.
The governor was represented by his Deputy, Edward Onoja, who was dressed in a labour outfit.
Yahaya Bello said that everyone should be concerned about the education and welfare of Nigerian students.
The Academic Staff Union of Universities, ASUU Federal University chapter Lokoja, said its members now resort to taxi driving and other menial jobs, to make ends meet.
Student associations from Kogi State-owned tertiary institutions that have enjoyed uninterrupted academic calendar over the years also joined the protest, in solidarity with their fellow students, affected by the strike action
ADVERTISEMENTS: