BY GODWIN OBI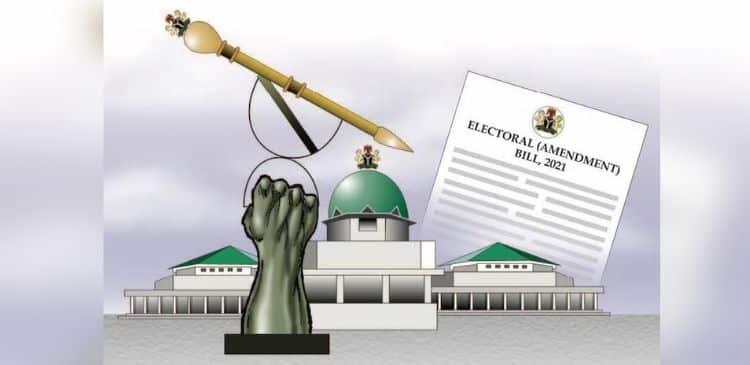 The civil society partners for elections, democracy and rule of law in Nigeria has written to ask the international community to prevail on president Muhammadu Buhari to urgently sign the electoral bill into law before the year 2021 runs out.
Briefing the media after the submission of the letter to the representative of the United States embassy in Abuja, one of the co- conveners said despite pressures from different quarters, it appears president Buhari is foot dragging on signing the electoral amendment bill forwarded to him by the National assembly.
The group condemned recent comments on the electoral bill credited to the senior special adviser to the president on media and publicity, FEMI ADESINA, and demanded that he apologises to Nigerians for degrading efforts made by Nigerian Youths in the past one year for the document to be approved by the tiers of government.
Read Also : Electoral Act Amendment Bill: CSOs want NASS to Veto Pres. Buhari
The group says it believes that time is of the essence in signing the bill to save the nation's democracy as the unity of Nigeria is seriously under threat due to perceived Injustice, poor governance and insecurity.
The constitutionality of the 30 days window by the president to assent to the bill ends on December 19 2021,
after the national assembly forwarded it to the executive
ADVERTISEMENTS: