— Says IOCs compliance remarkable
— Receives Maritime Labour Icon Award
By Asuquo Nuwak
The President-General of Maritime Workers Union of Nigeria ( ( MWUN), Prince Adewale Adeyanju has disclosed that the Union has ended the issue of Casualization of dockworkers which over the years were treated like orphans and without any hope.
Comrade Adewale Adeyanju, who made this available while answering questions at the MAJAN Roundtable discussion organised by Maritime Journalists Association of Nigeria at its Secretariat in Apapa, Lagos, also noted that the Maritime Workers Union of Nigeria, under his leadership has completely changed the narrative as dockworkers are now being respected, pensionable and recognized as valuable contributors to the growth of the industry.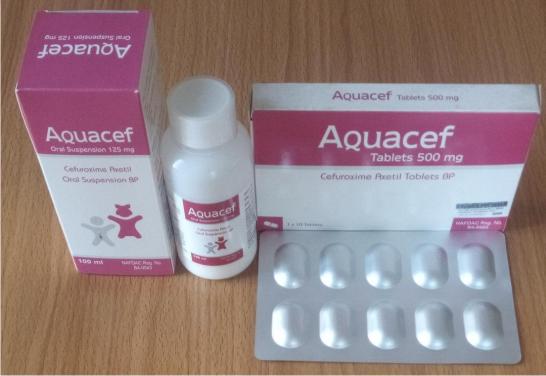 His words: " In any place in the world, casuals have no hope, this is the case we have been making over the years. Before now, there was nothing like pension or gratuity for dockworkers, but the new trends in the ports is favourable to dockworkers, we can have peace in the ports now. Because we have collective bargaining agreement with their employers which is midwived by Nigerian Ports Authority NPA and Nigeria Maritime Administration and Safety Agency NIMASA, which are the regulatory agencies aimed at monitoring dockworkers activities in the ports".
Furthermore, Prince Adeyanju, who is also the Deputy National Vice- President of Nigeria Labour Congress (NLC), said: " in order to address the issue of casuals, the Union have reached agreement with relevant operators on three modes of operations to take care of all categories of dockworkers".
His words: " We have three modes of operations to take care of this virus called casuals. We have permanent employment of dockworkers, we have payment by tonnage which means that the tonnage which the vessel bring would be shared amongst all the people who worked on board such vessel, depending on the volume. The Union also fight for their terminal benefits, pension and gratuity. Today all dockworkers in the ports are pensionable and are entitled to their terminal benefits, pension and gratuity of the virus called casual".
However, Prince Adeyanju, who disclosed that despite these achievements recorded by the Union, also stated that a lot more need to be done as the issue of casuals is not completely settled.
Prince Adeyanju added: " In fact, i have not completed my assignment. We are still going to do more for the average dockworkers in the shipping". Comrade Adewale Adeyanju, at the Roundtable discussion recently, said that the dockworkers are the engine room of operations in the industry and should be accorded with respect they deserve.
Also, " over the years, dockworkers were seen as common slaves in their father land, without father or mother.But today, they have father and mother, and that father and mother is the Union Umbrella which covers all dockworkers in the sector".
Apart from this, Comrade Adewale Adeyanju, revealed that there has been remarkable improvement in International Oil Companies (IOCs) compliance level.
He added that the International Oil Companies have always chosen to disregarding and undermining Government directives.
He vowed that the Union will no longer condole the recalcitrant attitude of the International Oil Companies. His words: " It is unfortunate that the International Oil Companies which came to invest in Nigeria are not obeying the laws and directives given by Government. How can seven days directive given by Government to IOCs for compliance take many years to be effected?. We are not going to take that anymore. The disregard for Government directives must stop".
Besides this, he disclosed that the Nigerian Ports Authority NPA has reviewed upwards the salaries of dockworkers.
He commended the Director-General of NIMASA, Dr Jamoh Bashir, for his performance since he took over as DG of NIMASA and whom he said has performed creditably well.
According to him, Dr Jamoh Bashir, has brought many innovations and has greatly improved the maritime industry.
Prince Adewale Adeyanju, in a statement suggested that appointment to Government agencies like NPA, NIMASA and others should be based on people who have deep knowledge of the industry, as this will bring about great value and improvement in maritime industry.
In his response to establishment of maritime ministry, Adewale Adeyanju, said that , " the creation of maritime ministry is not an important issue but added that efficient management is the solution to the industry.
His words: " What is important is efficient management. If there is no efficiency among the management team, it will still boil down to the same problem".
In his welcome address, the President of Maritime Journalists Association of Nigeria (MAJAN), Comrade Ray Ugochukwu, disclosed that dockworkers have gone through a lot of transformations since Adewale Adeyanju took over as President of Maritime Workers Union of Nigeria. Comrade Raymond Ugochukwu, who described Prince Adeyanju as a maritime icon also said that Adeyanju has brought so much improvement to workers and the Union in particular, adding that the Union presently has more than ever before become formidable and effective.
In attendance during the visit and inspection of MAJAN Secretariat by the President-General of Maritime Workers Union of Nigeria, Comrade Adewale Adeyanju, were Comrade Bolaj, who is in-charge of ABTL and ENL and Comrade Wole, who is in-charge of Tincan Island District 1.
ADVERTISEMENTS